Neighborhood & Directions
ReNew at Neill Lake apartments are just minutes from local shopping at Eden Prairie Mall and great local restaurants. Enjoy full access to The Park Reserve, which includes swimming pools, parks and trails, a clubhouse, tennis courts, and much more! Use our Maps link below to explore the neighborhood surrounding ReNew at Neill Lake and plan the best routes to all your frequent destinations!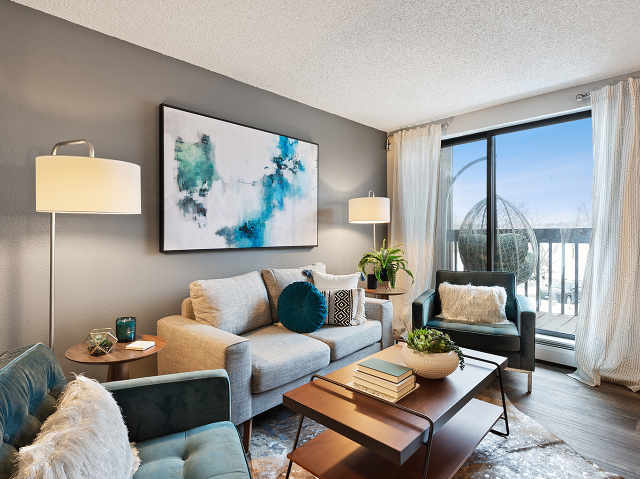 From 494W/MN-5W: Exit 10A toward US-169S. Take the Bloomington Ferry Rd/Anderson Lakes Pkwy exit. Turn right on Anderson Lakes Pkwy. Turn left on Center Way. Turn left and follow sign to ReNew at Neill Lake.
Ready for a closer look at life in our apartment community? Swipe through our photos to see detailed views of ReNew at Neill Lake today.
Photo Gallery